Established in 1985, The Traffic Group, Inc. (TTG) – a CVE verified Service-Disabled Veteran-Owned Small Business (SDVOSB) – is one of the nation's leading traffic engineering and transportation planning firms.
The Traffic Group, Inc. is a Service Disabled Veteran-Owned traffic engineering and transportation planning consulting firm headquartered in Baltimore County, Maryland with project offices in Arkansas, Florida, Georgia, Maine, Mississippi, New York, North Carolina, Ohio, Pennsylvania, South Carolina, Texas, Utah, Virginia and West Virginia.
The Traffic Group, Inc. is the largest "just traffic" engineering firm, of its kind, in the mid-Atlantic region. It is believed to be the largest provider of data collection and traffic monitoring services in the United States – capable of collecting massive amounts of data simultaneously.
Our professionals have spent decades analyzing traffic impacts, identifying system deficiencies, on- and off-site circulation issues, parking demands, multi-modal transportation system conditions, safety assessments (Vision Zero), and more – delivering efficient and effective solutions with the best overall value. We are intimately familiar with the demands our customers face and have adopted a proactive approach to developing real solutions to the problems our clients encounter daily.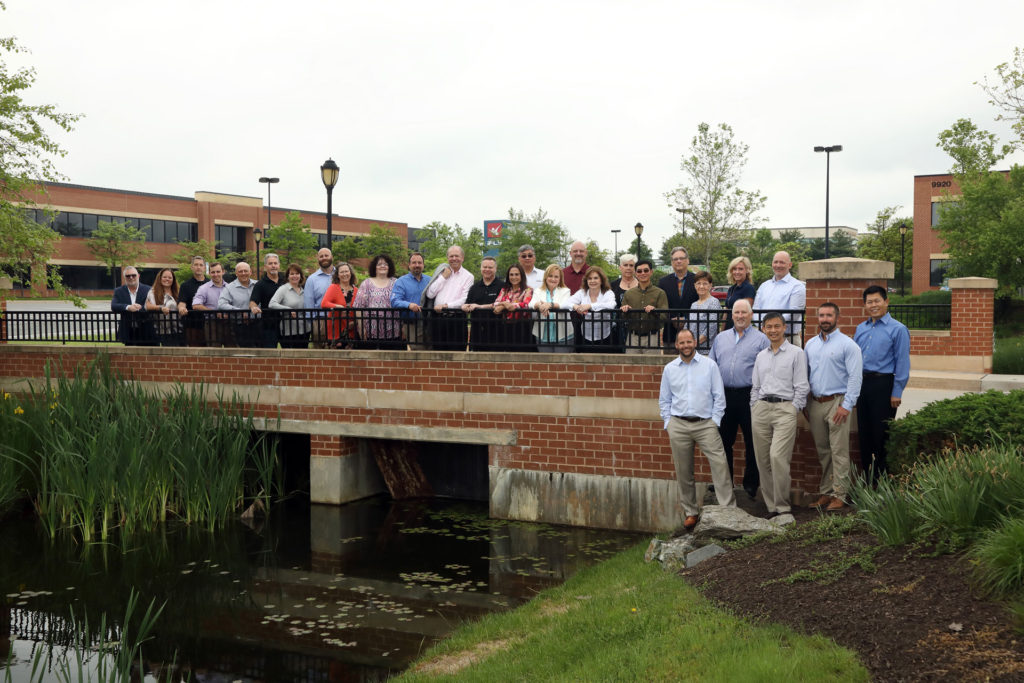 The Traffic Group, Inc. has received the following certifications from Federal, State and Local agencies:
SDVOSB: Service-Disabled Veteran-Owned Small Business (CVE verified)
NAICS: 541330
SIN: 411-3
DUNS: 144995370
UEI: GLMULJ5F5Z98
CAGE: 3GRY8
Charles County, MD: Minority Business Enterprise (MBE)
Howard County, MD: Minority Business Enterprise (MBE)
Maryland: Small Business Enterprise (SBE)
Maryland: Veteran Small Business Enterprise (VSBE)
Montgomery County, MD: Minority, Female & Disabled Owned Business (MFD)
New York: Service Disabled Veteran Owned Business (SDVOB)
Prince George's County, MD: Minority Business Enterprise (MBE)
To continue our role as a premier leader in our field – dedicated to providing our clients with a superior product, practical solutions, and unparalleled customer service, insisting on the highest level of integrity with devotion to our families and our community.
WORK IN U.S. STATES/COUNTRIES
"Our association with The Traffic Group last counting season was a very positive experience for NDDOT. Your company's experience in all aspects of traffic counting was impressive. So impressive, in fact, that we are reluctant to let all that knowledge escape without a few more "follow-up" questions."
"We feel the data provided to us is very reliable, and therefore an integral part of our planning purposes for highways and bridges in West Virginia. We know we can 'count' on you."
"As one of our Traffic Engineering Division's contract partners, they (The Traffic Group, Inc.) collect between 4,500 and 5,000 traffic counts annually. TTG has successfully fulfilled its contractual obligations to VDOT in the sixteen separate contracts we have had with them over the past fourteen years."
"We are happy with the job you did for us, especially with the promptness and readiness to work with us, discuss issues and find solutions. Will work with you again without any hesitation."
"The Traffic Group has been called on many times for last minute revisions and every time they have been able to ramp up their team and get the work product changed. They operate with the utmost honesty & integrity and do whatever is needed to get a quality product."
"Thanks for being so responsive and accommodating to our traffic needs. I really appreciate your quick turnaround on the last minute request from the city. Thanks for mobilizing on a few days' notice and providing such excellent customer service."
"Wes Guckert and his extraordinary set of professionals at The Traffic Group not only conducted an incredibly thorough analysis of how best to design a unique, first-class, county-wide rapid transit system for Montgomery County, Maryland; but, even more important for purposes of our Task Force studies, presented a menu ..."
"I just wanted to send you a Thank you note for all your hard work on the I-5 license plate study and for sending us all the reports, appendices and exhibits that we requested. We have been investigating the license plate data and survey data further, and are able ..."